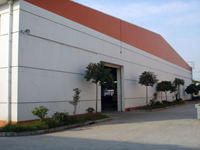 Shanghai Transefiber Communication Co.,Ltd
Shanghai Transefiber Communication Co.,Ltd, founded in 2003, has been committed to the sun automatic tracking control system research and development. Our product is widely used in solar photovoltaic (CPV/HCPV), thermal equipment, electric power and other industries.
ROM-2S series tracking system, combining algorithm control and optical control mode, can adapt to various complex weather conditions. The tracking precision can reach 0.1 degree. The modular design, flexible networking, advanced algorithms, powerful functions, reliable performance make the product best for customer.
The company has a group of talented, passionate professional and technical person, bachelor degree or above, accounting for 100% of all employees.
Company has always been adhering to the concept of people-oriented. there is a good professional technology, management team. Let our products give you a value-added space, so that our services to achieve perfection. Go beyond the self, and forge ahead, create brilliant hand in hand!